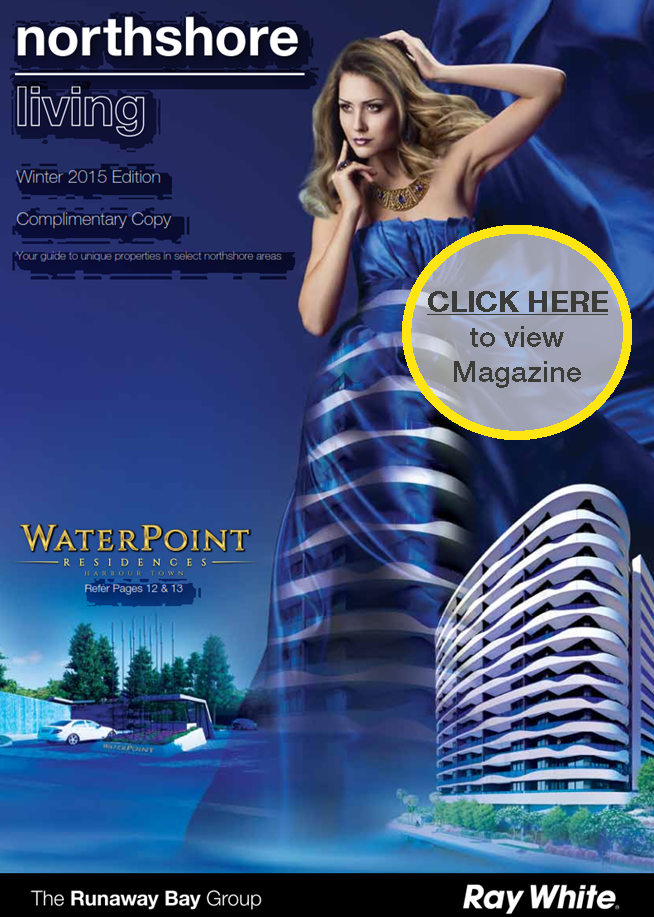 Welcome to the Second Winter Edition 2015 of the Northshore Living Magazine,
Ray White Runaway Bay Group is proud to announce that since January 2015 we have successfully sold over $220 Million of Real Estate on the Northern Gold Coast and surrounding areas. Previous seasonal expectations where Spring and Summer are record breakers are now a thing of the past with this Winter blowing the real estate industry away with its continuous urgency in the market. I have no doubt that this momentum will see an unprecedented year in our Group! July and August sale figures were very impressive with approximately $45 million of sales.
Recent tenancy research has shown vacancy rate in Brisbane and the southeast corner of Queensland is remaining steady with healthy to tight vacancy rates. On average, vacancy rates across these areas were 3.0% – 2.4% – which is great for investors. Despite low interest rates that have been encouraging people to move out of rented properties and into their own purchased home, demand for rental accommodation is remaining strong. We are continuing to see people choose to live where they can be close to entertainment, work and public transport.
This is evident with our Property Management team currently in high demand of vacant properties – leasing 42 properties in July and August! Prospective tenants are asking every day for newly listed properties to rent as properties are not vacant for long and they have to be quick!
If you are considering selling, our group is conducting a big Auction Spectacular in the end of September which will attract lots of investors and owner occupiers. This could be a great opportunity to showcase your property to a much wider audience.
Our Spring Auction Spectacular will be held at The Sheraton Mirage, Main Beach on Tuesday 29th September, 2015 at 5.30pm. Showcasing a wide range of apartments, homes and prestige waterfront living plus land sites.
Wishing you an enjoyable remaining winter season, if you are thinking of buying, selling or renting – residential or commercial, please contact our team on (07) 5528 8878.
Regards,
Ali Mian
Principal, The Ray White Runaway Bay Group
CLICK HERE to view full Magazine