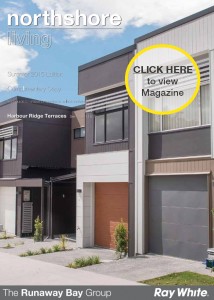 Welcoming the longer and warmer days, the Gold Coast will soon see a surge of holiday goers, not only for leisure but also to invest in Real Estate on their stay!
January is prime Auction Season—if you are considering selling, I highly recommend speaking with our team to take advantage of our Summer Auction Blitz, with more buyers under one roof and heavily discounted marketing—this is an opportunity not to be missed.
I invite you to showcase your property at our Summer Auction Blitz on Monday 25th January, 2016 from 5.30pm at the Sheraton Mirage, Main Beach. This is the biggest Auction Blitz on the Northern Gold Coast!
I am proud to announce we have sold in excess of $250 Million of Real Estate since January 2015. Our Property Management team is also leasing fast with Amanda Blake our Business Development Officer leasing 5 prestige Sovereign Islands waterfront homes in 3 weeks! She has quality tenants waiting to secure similar properties.
Regards,
Ali Mian
Principal, The Ray White Runaway Bay Group
CLICK HERE to view full Northshore Living Magazine